America the Beautiful Quarters Mintages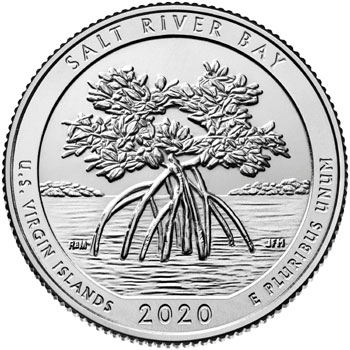 During the course of the series, the United States Mint produced more than 18 billion America the Beautiful Quarters for circulation. The mintages for each issue varied widely from less than 50 million pieces for the Chaco Culture National Historical Park and Acadia National Park issues to more than 1 billion pieces for the Salt River Bay National Historical Park issue.
The differences in mintages were driven by the overall demand for new circulating coinage within the economy. The Federal Reserve Banks place coinage orders with the United States Mint based on the number of coins needed by depository institutions within their districts.
The table below contains the mintage figures for the America the Beautiful Quarters over the course of the program. A breakdown is provided for the coins produced at the Denver Mint and Philadelphia Mint, along with total combined production.